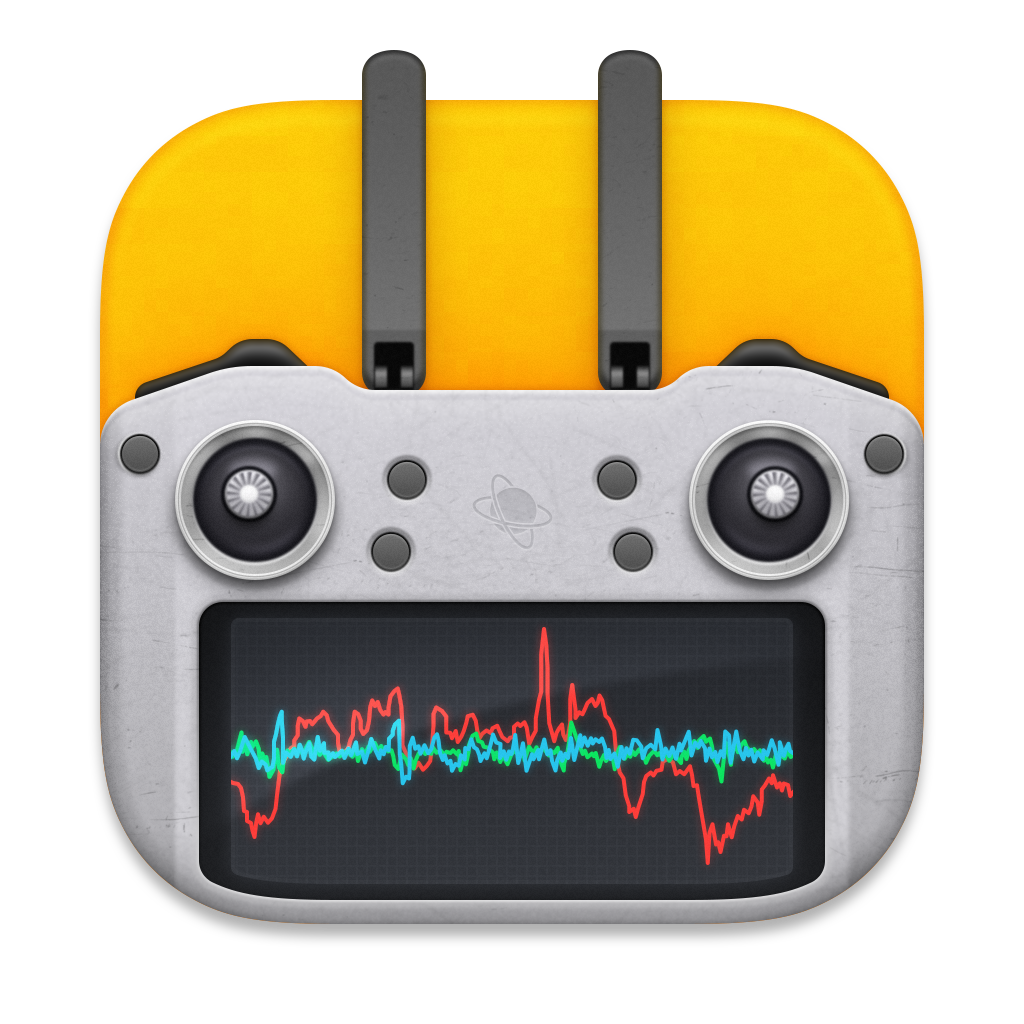 #
Gyroflow Toolbox
Allows you to import Gyroflow Projects into Apple's Final Cut Pro.
Advanced gyro-based video stabilisation without the round-tripping!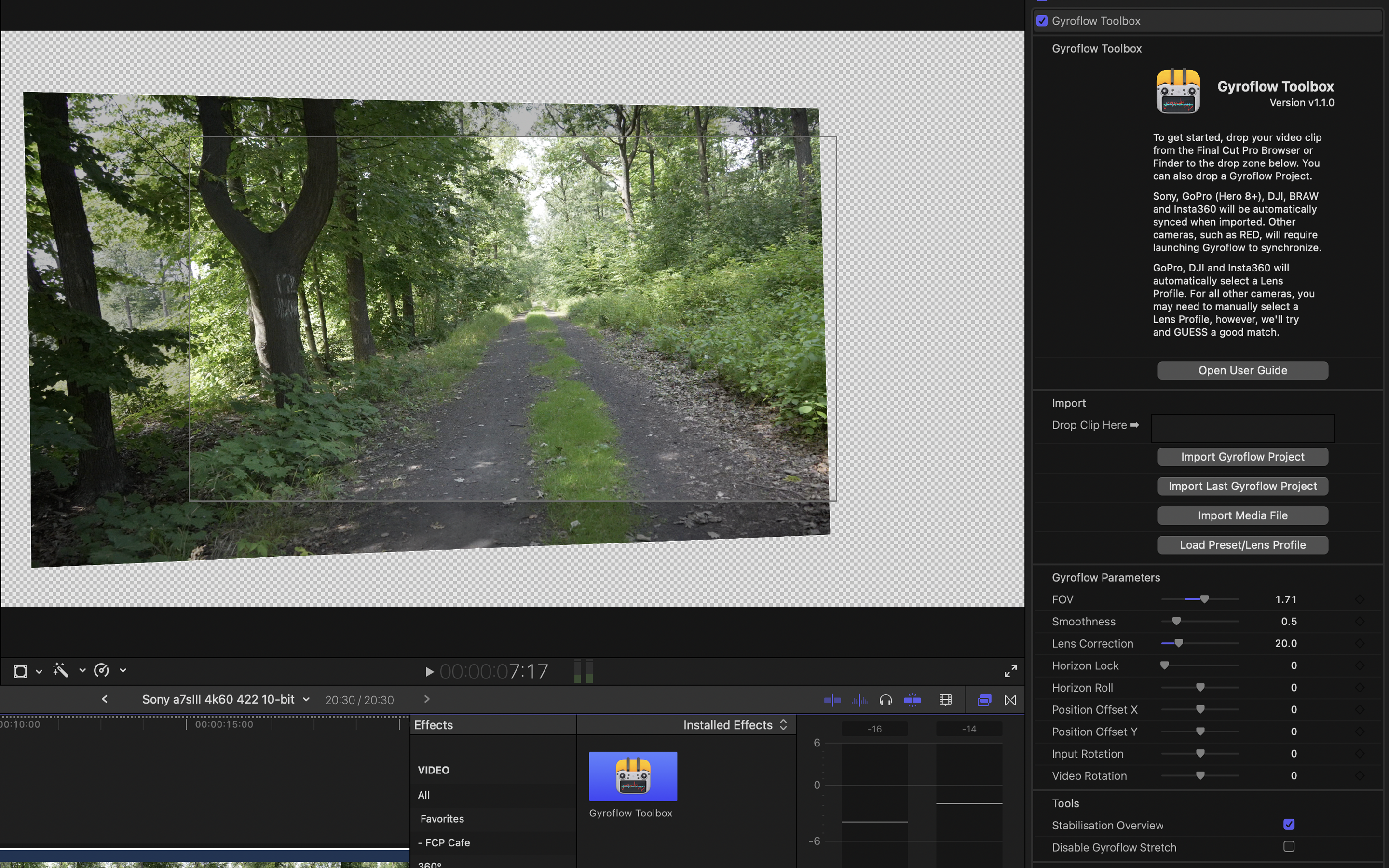 You can even use this in conjunction with BRAW Toolbox (also on the Mac App Store), to stabilise Blackmagic RAW files!
To get started, simply drop your video clip from the Final Cut Pro Browser or Finder to the drop zone in the Final Cut Pro Inspector. You can also drop a Gyroflow Project.
Sony, GoPro (Hero 8+), DJI, Blackmagic RAW and Insta360 will be automatically synced when imported. Other cameras, such as RED, will require launching Gyroflow to synchronise.
GoPro, DJI and Insta360 will automatically select a Lens Profile. For all other cameras, you may need to manually select a Lens Profile, however, we'll try and GUESS a good match.
---
#
What is Gyroflow?
Gyroflow is a free and open source third-party application that can stabilise your video by using motion data from a gyroscope and accelerometer.
Many modern cameras now record that gyroscope data internally (such as Blackmagic, GoPro, Sony, Insta360 and others), and Gyroflow stabilises the captured footage precisely by using that data.
Gyroflow can also use gyroscope data from an external source, such as Betaflight Blackbox.
Gyroflow Toolbox allows you to take the stabilised data from Gyroflow and use it within Final Cut Pro as an effect, so you don't have to export a ProRes from Gyroflow!
Here's some great videos on YouTube that demonstrate how Gyroflow works:
Gyroflow has fantastic documentation that is regularly updated.
---
#
Examples
Here are some before-and-after examples by the geniuses over at Gyroflow:
GoPro Hero 6
GoPro Hero 5 Session
GoPro Hero 8
GoPro Hero 8
GoPro Hero 10 + Horizon Lock
Blackmagic Pocket Cinema Camera 4k + Laowa 9mm